EFEF2015: Venue
The workshop will take place at the Faculty of Mathematics and Physics, Malostranské náměstí 25, 118 00 Praha 1 (location), Lecture hall S9, 1. floor.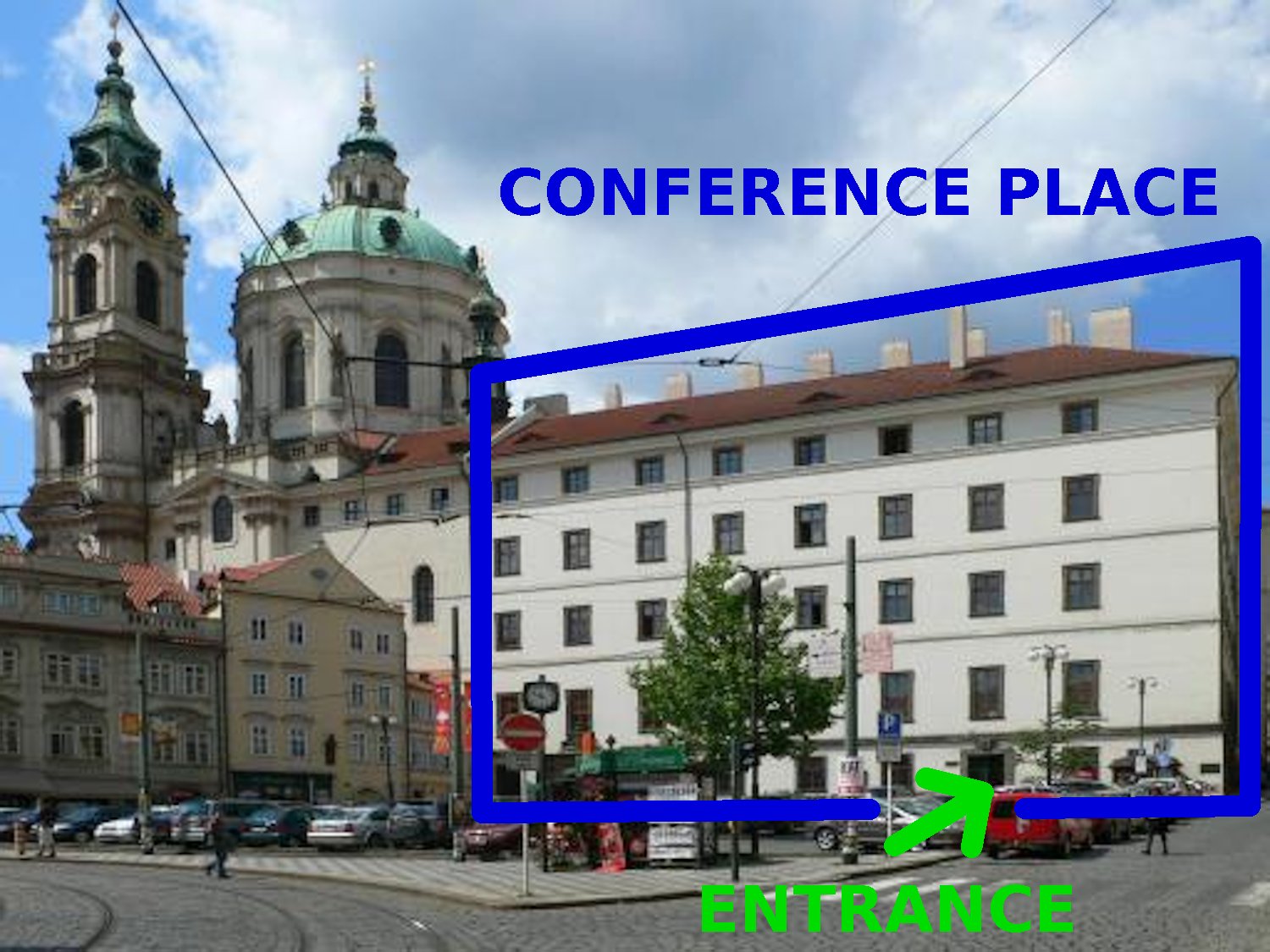 For your accomodation see the following agencies, where you can make reservation of a hotel:

We recommend to make the accomodation reservation as soon as possible, because in June the Prague hotels are usually full.

There is a limited number of single- or double rooms in Charles University facilities:

Charles University Hotel:
OPITZUV DUM
Celetná 14, Praha 1


Charles University Guest-house:
JINONICE
U Kříže 8, Praha 5


If you are interested in the accomodation in the Charles University Hotel or in the Charles University Guest-house, please, contact
Mrs. Hana Orosová: orosova@karlin.mff.cuni.cz as soon as possible.